Our vision was to create an environment where our family can live a life full of simple pleasures, while offering items that reflect our commitment to quality. Making handcrafted beer from locally sourced ingredients has been a passion for years. So, we decided to chase the dream, and GoatHouse Brewing Co was born.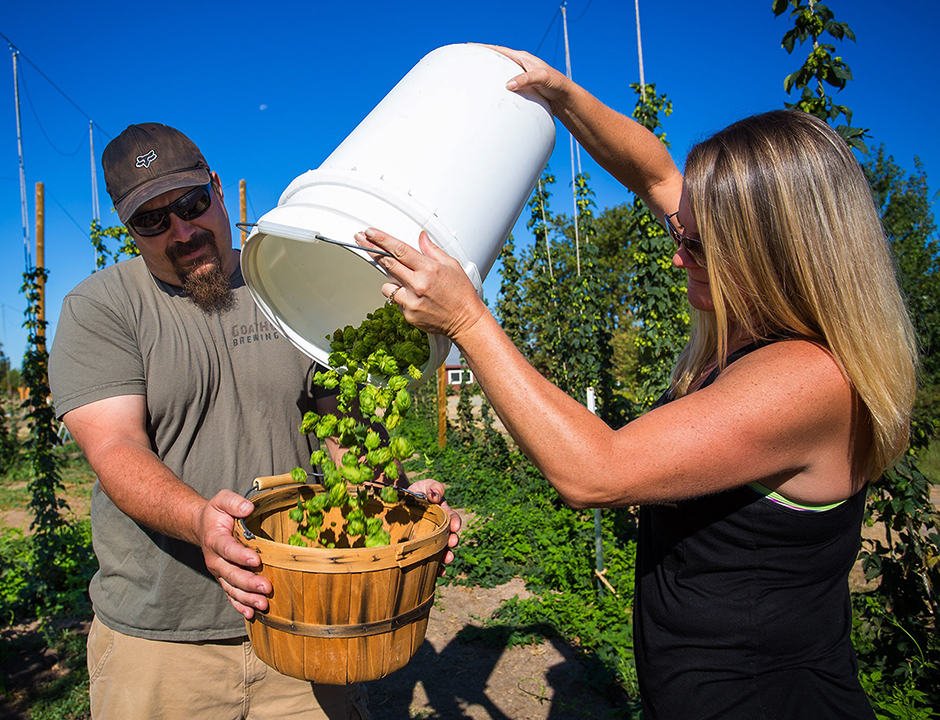 Embracing the farm-to-glass experience, we converted our big red barn into the brewery and tasting room. Reusing and repurposing original materials, and working with local artists and suppliers has been an integral part of our business. The old barn's redwood siding became the interior finished walls, and the wood from the horse stalls turned out to be an unexpected treasure. The wooden planks had been salvaged from the old Kezar stadium in San Francisco, so we gave the stadium seating a place of honor when we built the Tasting Bar, tables, and shelving. Enjoy watching the transformation of our barn to the brewery in the time-lapse video below.
By growing hops onsite and picking fruit from our orchard at the peak of freshness, we can further showcase the distinct flavor profiles of our beer. Partnering with a local beekeeper, we are helping the bee colonies thrive, and honey harvested on our farm is used as a key ingredient. Hop honey anyone?
We invite you to visit us and sample our handcrafted ales.
Cheers!
Michael and Catherine Johnson
Tasting Room Hours
Thurs: 2:00pm - 7:00pm (ish)
Friday: 2:00pm - 7:00pm (ish)
Sat: 11:00am - 6:00pm (ish)
Sun: 11:00am - 6:00pm (ish)
* (ish) means that we'll do our best to keep the beer flowing if folks are enjoying!